Fashion
What Are the Benefits of Using a Facial Serum?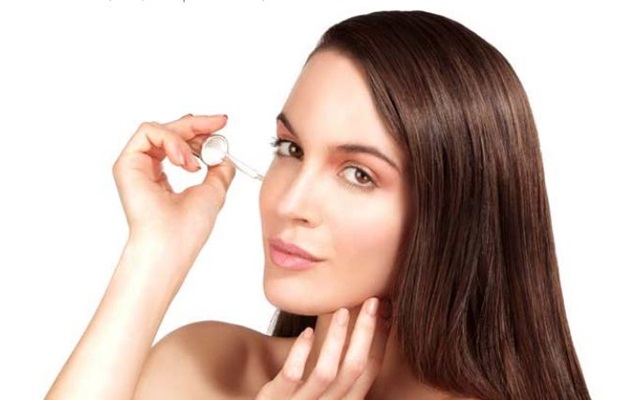 Some people are blessed with a fair complexion while others have problematic skin. Some skin types are in need of specific beauty products. Regardless of the condition of your skin, there is one beauty routine that covers all, and that's a facial serum.
The serum has one overall benefit for its users. It helps you achieve that gorgeous looking skin that turns all heads in your direction. The product comes fully loaded with different nutrients and a blend of natural ingredients that work together to solve all skin issues you may have. The benefits of facial serum vary from person to person according to skin type and what you want to achieve.
Here are some of the benefits you should expect to get when you use a facial serum for your routine skincare regime.
Reduce Acne Breakout
People with acne-prone skin know how much they go through to control the outbreak. Going from product to product and spending too much on beauty products, appointments to dermatologists and all goes in vain. You can now breathe a sigh of relief knowing that you have a one-stop solution with the best face serums.
Serums are made with a watery consistency. Most facial serum products are water-based, hence, they absorb faster and do not leave any residue behind. This means your skin will be free from oil or any layers blocking your pores, thereby giving acne no room for breaking out.
Even Skin Tone
Now that you have managed to stop the acne outbreak, it is now time to make your skin look spotless and appear as though you've never had any pimples on your face. Acne breakout can leave your skin looking ugly with spots, discolorations, and patches.
Serum not only stops the acne outbreak but also gets rid of spots and all the discoloration that appears on your skin due to acne, UV rays, or aging. Serum provides a remedy to all these spots regardless of the cause, leaving you with an even-looking skin tone.
Reduce Wrinkles and Fine Lines
Fine lines and wrinkles appear on your skin not only because of aging but can also appear as a result of fatigue and UV exposure. Lack of enough sleep and aging can make your skin look tired and dull. Serum works wonderfully to promote regeneration of cells, which repairs damaged skin.
The hydrating hyaluronic acid ingredient found in serum is an excellent remedy for dull-looking, tired, and aging skin. It absorbs quickly into your skin to ensure you achieve the desired look by revealing plumped, replenished skin.
Remedy for Dull Skin
Is your skin dull and no amount of moisturizer can brighten it? You probably haven't included serum in your skincare products yet. Many people experience the stress that comes with their skin looking dull as they age. But you don't have to be contented with the dull look since you still deserve better even as you age.
Face serum works in wonderful ways to stimulate skin cell renewal which gets rid of dead, dull-looking skin to give you a youthful look. Make sure you buy the perfect serum for your skin to give you a younger looking complexion and boost your confidence.
Helps Skin Retain Moisture
Moisture retention is essential for skin that wants to look beautiful and glowing all day long. This is one important benefit of face serum as it locks moisture in your skin. Ingredients such as hydraulic acids, found in some of the best serums in the market, are perfect for this functionality.
The ingredient improves the moisture content in the skin, strengthening the skin to create strong barriers for healthy skin. You can mix serum use with some of the best BB creams in the market to boost moisture retention and get the double action of active products working together.
Collagen Production
Collagen is mostly used in cosmetic injections for those who want to improve the appearance of their skin. Imagine how easy it would be to get collagen without going through the injections and most importantly spending less. Serum provides just that in a simple and quick way with no pain in between.
Vitamin C, found in serums, is full of antioxidants which encourage collagen production. The more collagen in your skin, the better, since it encourages the plump and youthful looks you so desire. It fills all the fine lines and encourages the disappearance of wrinkles, leaving you looking young and confident.
Boosting Skin Hydration
Your skin gets too much exposure to the point of getting dehydrated. Dehydrated skin looks tired, dull, and the skin appears to be saggy. You will lose confidence and the beautiful look you once had.
Serum sinks deep into the pores to ensure perfect hydration using antioxidants, vitamins, and active botanicals. When your skin is highly hydrated, it can easily produce elastin and collagen which are perfect for its health. You need to apply the serum every day to encourage the production of these proteins, which are very important for healthy and youthful-looking skin.
Saves You Money
It's not a secret: the best facial serums are expensive. However, if you want results, you should not look at the upfront cost but what you're going to save in the long run. Using facial serum saves you a lot of money because they are basically a one-stop product, and you can use one bottle for several weeks.
They are made from a mix of ingredients that perform different functions in the skin, hence, they save you the money you would have used to buy different products. You will also save on the money of visiting different skin therapists to help you find solutions to your skin problems, which most of the time, are not that helpful.
Serum is a perfect ingredient for all those who care about beautiful and youthful-looking skin. The ingredients, antioxidants, and vitamins all work perfectly to penetrate the skin pores for a radiant look. It is also perfect for those who want a less greasy and lightweight product.
Serum does more than just ensuring the beauty of your skin but also protects it from environmental damage and harmful radicals that can get to your skin.
Resources— Times of India, Lotus Lashes, Nivea, WebMD