Fashion
Unveiling the Trend: Board Shorts for Women – A Perfect Blend of Style and Comfort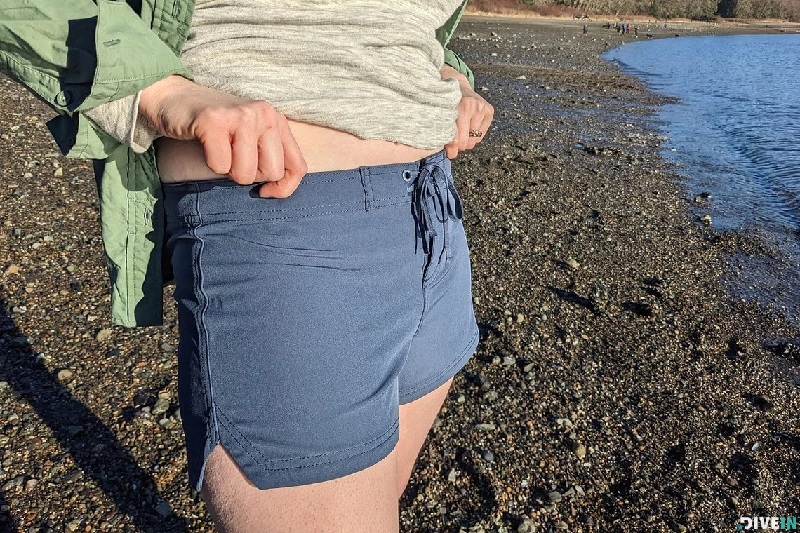 Introduction:
Gone are the days when board shorts were exclusively designed for male surfers. In recent years, the world of fashion has witnessed a remarkable shift, with women confidently embracing the trend of board shorts. These stylish and versatile garments have become a wardrobe staple for fashion-forward women who crave both comfort and a touch of sporty elegance. In this article, we delve into the fascinating world of board shorts for women, exploring their history, design features, and the various ways they can be styled.
A Brief History:
Originally designed for male surfers and water sports enthusiasts, board shorts were created to provide unrestricted movement and durability in aquatic environments. It wasn't until the rise of the athleisure trend that fashion designers recognized the potential of board shorts for women's fashion. The fashion industry quickly adapted these functional garments, infusing them with feminine touches and flattering cuts, ultimately transforming them into a versatile fashion statement.
Design Features:
Board shorts for women embody the perfect balance between practicality and style. Crafted from lightweight, quick-drying fabrics such as nylon or polyester, they are designed to withstand the rigors of beachside activities while ensuring maximum comfort. These shorts often feature an adjustable waistband with drawstrings, allowing for a customizable fit. Additionally, many designs incorporate pockets, zippers, and mesh linings, providing convenience without compromising on aesthetics.
Style and Versatility:
One of the most appealing aspects of board shorts for women is their incredible versatility. They effortlessly transition from beachwear to streetwear, making them suitable for a wide range of occasions. Paired with a bikini top or tankini, board shorts create a fashionable beach ensemble that allows women to feel both confident and comfortable. Beyond the beach, these shorts can be teamed with a casual t-shirt or a lightweight blouse for a relaxed yet stylish daytime look.
Styling Tips:
Here are a few tips to help you style board shorts for women with flair:
Feminine Boho: Opt for a pair of board shorts with a vibrant, floral print and pair them with a flowy, off-the-shoulder top and some strappy sandals for a bohemian-inspired look.
Sporty Chic: Combine your board shorts with a fitted tank top, a denim jacket, and some white sneakers for a sporty and effortlessly cool ensemble.
Tropical Vibes: Choose board shorts in a tropical print or bright color, and pair them with a lightweight, breezy blouse and some espadrille wedges for a chic vacation look.
Casual Elegance: Create a sophisticated outfit by pairing your board shorts with a tailored blazer, a classic white shirt, and some pointed-toe flats.
Conclusion:
The growing popularity of board shorts for women signifies a refreshing shift in the fashion industry, embracing comfort, functionality, and inclusivity. These versatile garments provide women with a trendy option that effortlessly combines style and practicality. From the beach to the streets, board shorts offer endless possibilities for creating fashionable looks that exude confidence and individuality. So, don't hesitate to dive into this trend and experience the perfect blend of style and comfort with board shorts for women.