Fashion
Basic Tips for Planning Your Wedding Proposal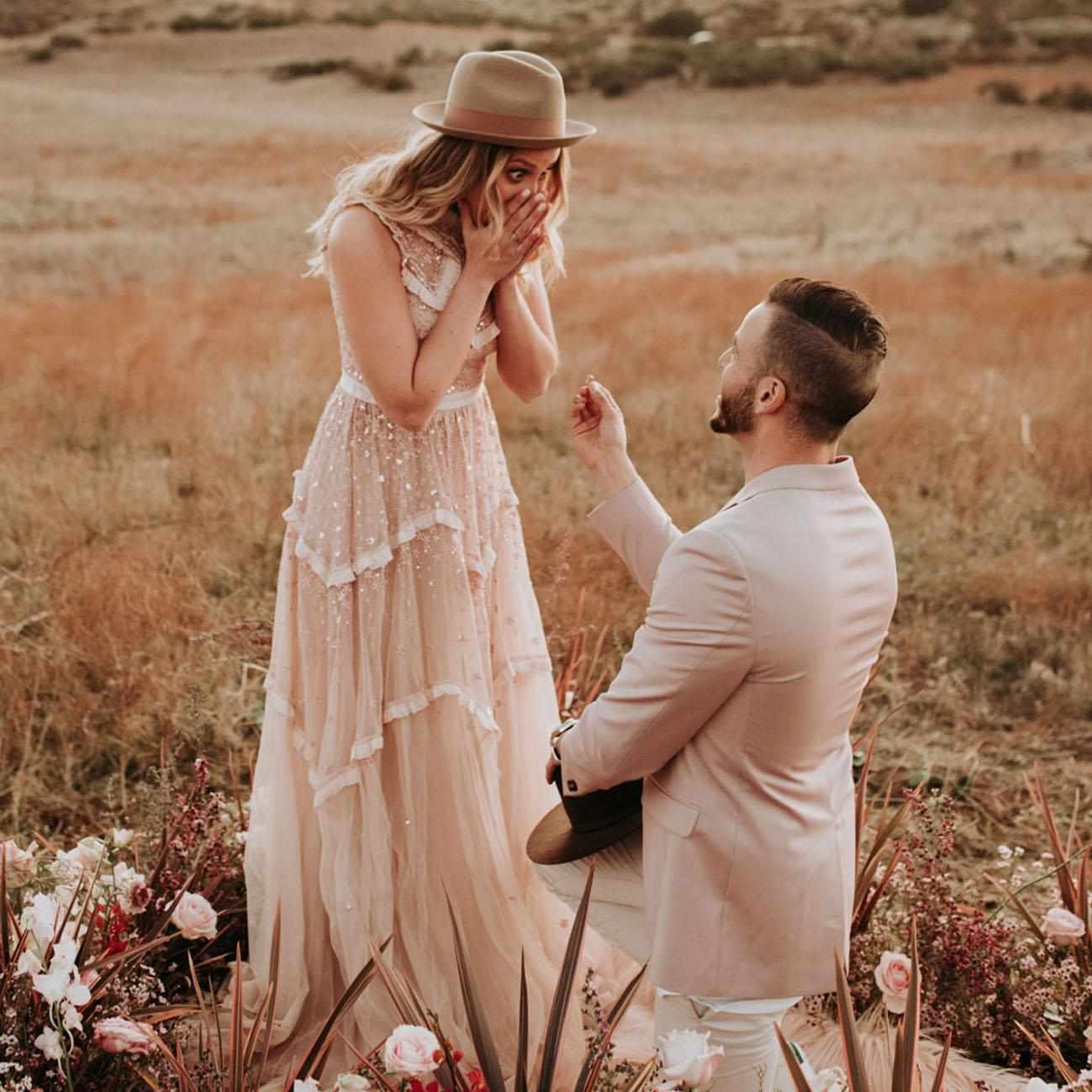 Planning the perfect proposal can be hard work, but it's achievable if you organise and know what you're doing every step of the way. The steps below should make life easier for you when you're getting your proposal underway.
Whilst it might be considered a little old-fashioned, it's important to know whether your future parent-in-laws would appreciate you asking permission to propose. It's an easy step to take and will more than likely be appreciated as it shows your respect. If they're not the type, then you can skip this step, but it's worth keeping in mind!
If you're proposing then it's a given that you know your partner's preferences. Make sure that you keep these in mind when you're planning your proposal. If your partner loves to be the centre of attention then you can plan something public and extravagant, whereas if they're more of a private person then maybe it's worth considering something more intimate. This will be a moment that they remember for the rest of their lives, so you want to ensure that it's just right for them.
When you're planning the proposal, bear in mind that timing is everything. If your partner is having a hard time at work or has some personal stuff going on, it might not be the best time to pop the question. Assess the situation and if things are a bit difficult, maybe hold off until things calm down a little.
If you haven't already, you need to put in some serious thought about what kind of ring you want to propose with. If you're struggling for inspiration, then consider looking at Tiffany engagement rings. Keep in mind what style of ring your partner would prefer, and make sure that you get something that suits their preferences. They will wear this ring forever, so you want to make sure that they love it!
Picking the location of your proposal is a big part. You'll be telling everyone this story for a long time, so you want it to be a good place that reflects your relationship. If you're a sporty couple, then maybe at some sort of sports game would work for you. Just make sure that your partner doesn't mind a public display if that's something you're leaning towards; you don't want to put them on the spot and make them feel uncomfortable for such an important moment!
If you've been building up to proposing for some time and something unexpected happens- whether it's a fight on the day, or some other negative event that ruins the mood somewhat, then think about delaying if you can. This proposal is a big deal, and you want to make sure that it's in the best moment possible, not darkened by something that has happened early on in the day.
Whilst you can prepare for every possible outcome, keep in mind that you can't control everything and that sometimes you have to think on your feet. Whatever happens, if you love your partner then your engagement will be perfect.