Fashion
What Makes Basketball Shoes Special? Take A Look Here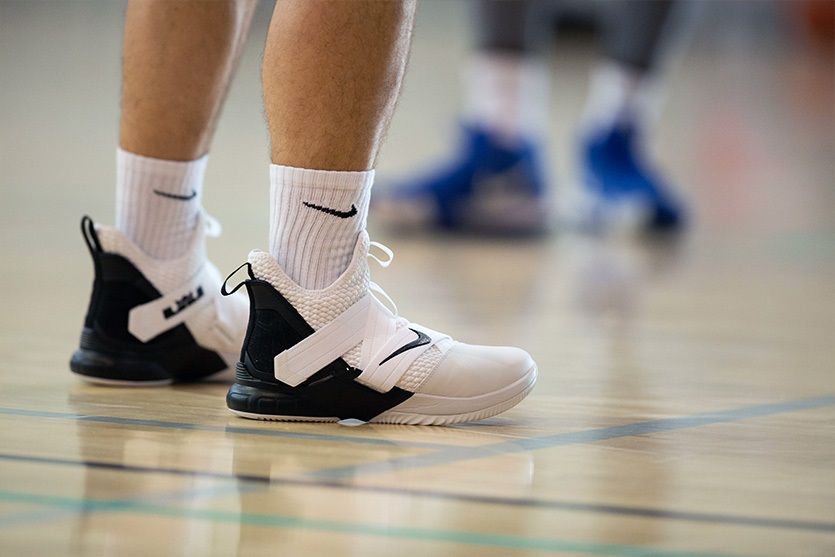 Basketball shoes are made with three things in mind: functionality, comfort, and style. When buying one online, it can be a challenge since you won't be able to fit the shoes, unlike when you purchase from a physical shoe store. However, if your online option at the moment is to buy one online, then you need to know how to buy one that is worth its value.
A typical basketball shoe has three parts – the upper, the midsole, and the bottom. Each part of your shoe has its own qualities that can affect how long it lasts and how well it works when you start using it. To get the best pair of basketball shoes for men, you need to know what features are most important to you.
Upper Portion
When it comes to the top portion of the basketball shoes, the first consideration you have to make is what height you want your shoes to have – high, mid, and low. The heigh choice will differ for each person. For high, the upper wraps around the ankle for added support and stability. This though, is a bit on the heavier side. The mid-top shoes provide a comfortable level of ankle support. The upper material covers the ankle without being overly restricting. On the other hand, low basketball shoes provide limited ankle support.
Midsole Portion
The cushioning of the basketball shoes is found in the midsole. This part is very important to consider because it greatly affects how well a shoe works for the wearer. Most midsoles are a much lighter material than polyurethane, EVA or compressed EVA. The midsole is designed with a cushioning technology for better padding.
Outsole Portion
The outsole or the bottom of a shoe is made of rubber or another synthetic material. This part helps the shoe have a better grip of the ground. It is advisable to look for basketball shoes with a flat, wide sole. This keeps your feet stable on the court and stops you from sliding and causing injury. Even though most basketball shoes are made to be worn indoors, it is best that you pick a pair thicker, more durable outsole.
Consider the Aesthetics
These three are what makes a basketball shoe special compared to other types of footwear. But of course, you should take into consideration how the shoes will look when worn. When you want to buy a new pair of basketball shoes, you should think not only about how they are made but also how they look.
Buying Basketball Shoes Online
If you are buying basketball shoes online, you have to make sure that you are purchasing from trusted sellers and distributors online. Do your research and ensure that you take the above tips into consideration before you finalize your purchase.