Fashion
HairBrain App- Ultimate satisfaction for both hairstylists and clients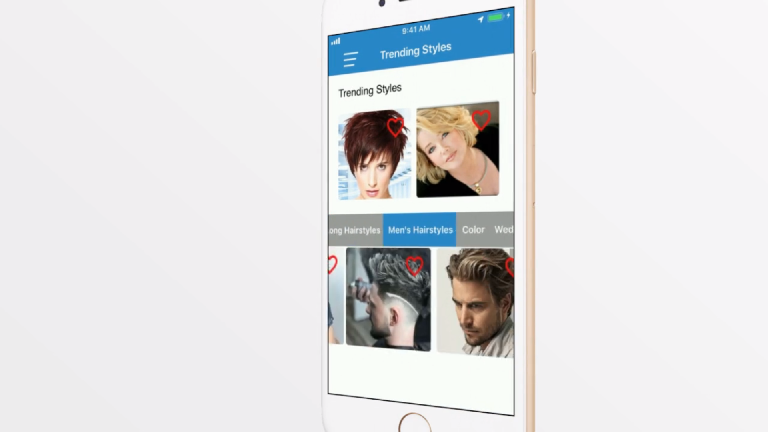 The HairBrain app is an innovative app designed to allow hairstylists and clients to record hairstyles and colors so that the best hairstyles can be easily recreated in the future. The app provides a seamless way for hairstylists and clients to keep track of previous hair cuts. The HairBrain app is equipped with great record-keeping features to ensure optimal functionality for hairstylists and clients. This app allows users to browse the latest hairstyles and trends and comes with a feature that enables users to conveniently request appointments with their hairstylists. You can also sync styling details for what will be done during the appointment.
The HairBrain app comes with a video function to allow users to capture 360 views of their client's hair cuts. Besides, users can write down detailed notes for easy reference. The app includes a browsing feature that allows users to search for the latest hairstyles and record favorite hairstyles.
The app allows users to take photos of hair cuts at different angles and create photo galleries for reference and upload on social media. You can also zoom in on images to get a better view. With the upload feature, users can store past photos and videos on the app for reference.
The HairBrain app allows users to connect with stylists and digitally request for an appointment. The app allows users to share information, videos and photos of the desired hairstyles with their stylist before an appointment to ensure everyone is on the same page. This allows for smooth client-stylist communication so they stylist can schedule accordingly.
How does the HairBrain app benefit clients?
It enables clients to get the desired hairstyles every time.

It allows for effortless appointments.

The app gives users access to trendy hairstyles so they can share with hairstylists.

It eliminates the time-consuming hassles of having to search for photos of previous haircuts and colors.
How does the HairBrain app benefit hairstylists?
It allows for impeccable communication between clients and stylists.

The app provides a user-friendly platform for recording created hairstyles, so it's easy to recreate hairstyles.

Allows hairstylists to stay updated on the latest hairstyles.

It provides an easy way to receive appointments anywhere, anytime.

Allow hairstylists to create photo galleries to share on social media and gain new clients.

The app has a location feature that allows clients to establish the location of the stylist.

The app helps hairdressers to create a profile which they can display as their portfolio to attract more clients.

Allows hair stylists to offer exceptional customer service which translates to customer loyalty

It comes with reminders to reduce no shows

The app enables users to save as many hair records as they like.
The HairBrain app proves to be an excellent digital platform for modern hair fanatic and hairstylist. This app saves hairstylists and clients the anxiety and frustration associated with achieving the desired hairstyle. With its user-friendly interface, hair record-keeping features, and functionality, this app delivers ultimate satisfaction for clients and hairstylists alike.